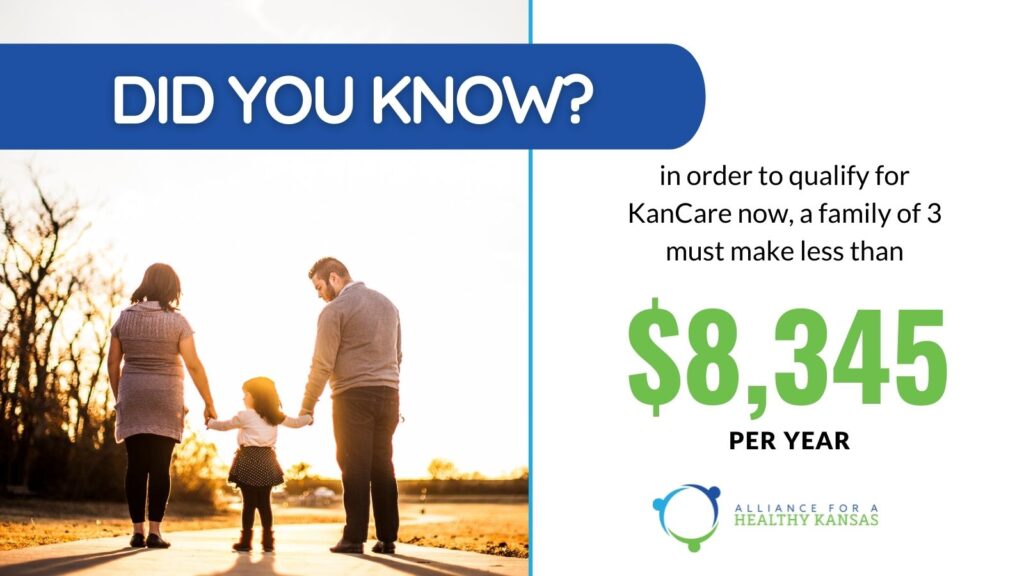 Did you know that Kansas has some of the most restrictive requirements in the country to qualify for our Medicaid program? A family of 3 must make less than $8,345 per year to qualify for KanCare – that's less than $4 per hour!
That means a single mother working hard to provide for her two kids will lose access to KanCare if she earns more than $8,345 in a year. Tens of thousands of low-wage Kansans are in the same spot – earning too much to qualify for KanCare but not enough to afford private insurance.
That's got to change.
Add your name. Join the movement to Expand KanCare >>